The Job Search Strategy & Skills You Need Two Self-Guided Courses One Affordable Price!
In our rapidly changing economy, you need to be more than just prepared for when the market heats up—you need to build your competitive advantage. Whether you're facing career challenges, or fear that they're just around the corner, this package will provide you with the tools, strategy, and skills you need to outperform other job candidates.
If COVID has you thinking twice about the cost of working with a career coach 1-on-1, this course bundle is for you!
Here's What's Included
Our courses are self-guided and you'll have action guides and worksheets to help you implement the concepts we teach. You'll have lifetime, 24/7 access to the content — including any enhancements we introduce in the future. Ensure your success throughout the hiring process with the skill-building and strategy you need to be successful. 
Course #1: How to Find Your Dream Career
Our first course is extremely comprehensive – it includes 5 modules, 20+ action guides, and 2 dozen videos (lessons are short, 2-15 mins in length). We teach two key objectives: How to find work you love and enjoy, and how to play the game of securing that next opportunity. Mastering these concepts and using them to build your strategy is where the rubber meets the road in your job search.
Gatekeepers
Types of recruiters, how to work with/get noticed by them

How different sizes/types of companies recruit, select, and work with top talent

Scripts and templates for job-search success
Networking
Who you know

, how to ask for a favor,  and making meaningful connections

How to stand out, be remembered

, and name drop effectively

Connecting with decision makers

and successfully using LinkedIn

Conversation starters and weekly job-search checklists
Web Presence
Optimizing your LinkedIn profile

Why and how to use LinkedIn as a Job Board

Social Media and the Internet

The Dream Career Fundamentals Assessment
Course #2: How to Ace The Interview
Our second course is designed to make sure you connect the bat with the ball during the interview process. It's shorter, lasting just an hour and a half, but in that time you'll learn all the mistakes that job seekers make during the interview process, as well as interview logistics, Q&A preparation, and navigating job offers and compensation negotiations. Learn all the secrets of standout candidates so you can emulate their good behavior. 
How to Get The Most From This Course
Meet Your Instructor
Content Overview
Interview Essentials
Purpose of Interviews
Arranging an Interview
Q&A Preparation
Q&A Preparation
Acing the Interview
Types of Interviews
Types of Questions
Interview Questions and Answer Examples
Addressing Discrepancies
Interviewee Questions
 Recognizing Inappropriate Questions
Follow-up
Staying Top of Mind
Phone Calls
References
Thank You Notes
 Job Offer
Knowing When to Accept
Salary Negotiation
Making a Decision
Weighing Your Job Options
When It's a Swing and a Miss
"As someone changing careers, I was interested in "refreshing" my knowledge of best practices for job searches, applications, and networking opportunities. The entire staff from Day 1 was professional, timely, and provided a great amount of resources to accomplish my transition. I strongly endorse their services and am grateful I made the investment for my career. Well Done SAC!" — Will Dehner, Strategic Marketing Director"
We've Helped Professionals From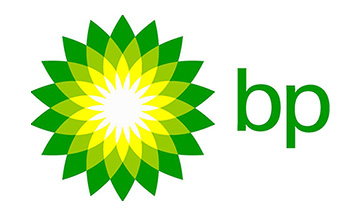 Get Started With Both of Our Strategy Courses Today!
Whether you're facing career challenges,
or fear that they're just around the corner, our courses  will provide you with the strategy and skills you need to outperform
other candidates.