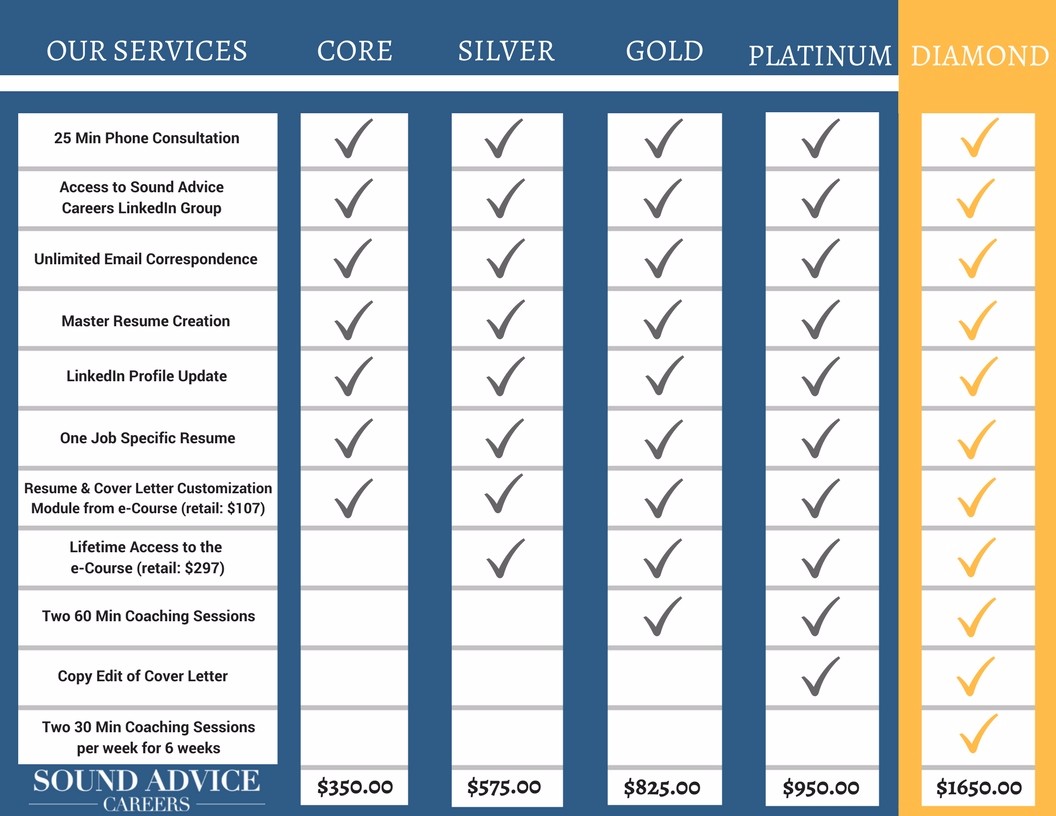 ---
HERE'S WHAT'S INCLUDED:
Master resume: We will rework your current resume so that it gets past Applicant Tracking Systems (ATS), be approved by the recruiter or screener, and piques the interest of the hiring manager. Our resume re-work includes the correct formatting, organizing, and highlighting of your skills and experience. Your newly formatted resume is accompanied by job summaries that contain all the tasks, duties, technical skills, and more that are associated with the positions you have held. These summaries are crucial tools in developing your resume as they contain the terminology necessary to get your resume past the screening of the ATS.
Job specific resume: Once we send back the master resume and a finalized copy has been created, a tailored resume is then possible. You will find the perfect job posting for you, clone your master resume, and delete content you feel isn't a fit. From there, our staff will finish condensing, editing, formatting, and perfecting the content of your tailored resume. They will also include any feedback, suggestions, or ideas to help improve your perfectly tailored resume.
LinkedIn profile: With a finalized master resume, our staff will take its content and polish it within your LinkedIn profile. We will fill out all areas of your experience, education, and skills. We will complete your summary, update your background photo, and provide you with a new, sharper web presence. With our profile update, you really will stand out from the crowd!
e-Course: With this package, you will receive access to our entire e-course, How to Find Your Dream Career, which has helped hundreds of professionals win the job search game and find the position of their dreams. This e-course covers everything from being a stand out applicant, to a stellar networker, a fantastic resume builder, or a LinkedIn guru who knows how to capitalize on the platform in all ways related to the job search.
Career coaching: You will receive two 30-minute sessions of coaching. During your time together, you and your Sound Advice career coach will discuss any questions you have related to your job search process, issues you are facing, professional goals, course content, and general career pathway building. You can also practice mock interview situations and receive feedback on your professional presence and performance.
Cover letter: After completing a custom cover letter based on the resume module, we will perform an in-depth copy edit of your cover letter so that its cohesive, grammatically correct, and has all your i's dotted and t's crossed.
Intensive career coaching: In addition to the two initial, 60-minute conversations you share with your Sound Advice career coach, you will also receive two 30 minute coaching sessions with them each week for 6 weeks. During this time, they will check in with your job search and answer any questions you may have—they are there to help keep you on track and to really excel and win in the job-search game!