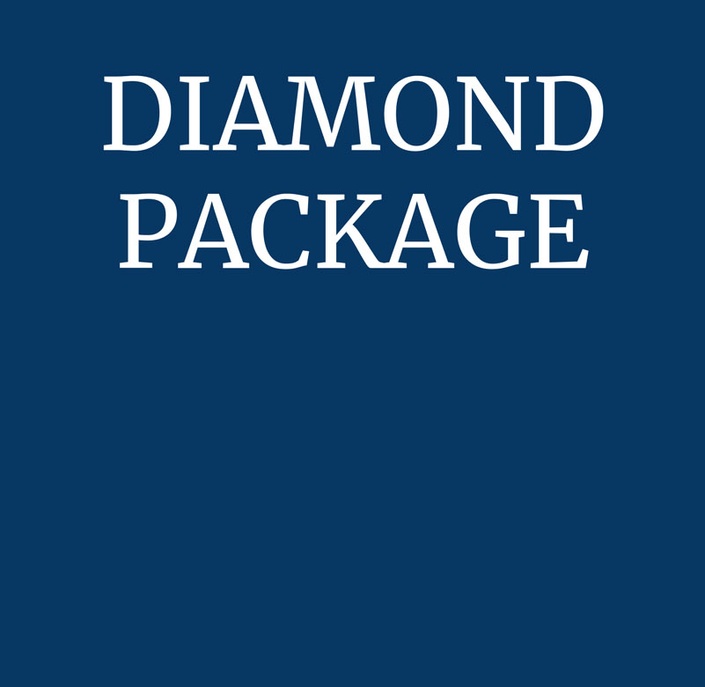 DIAMOND PACKAGE
Invest in Your Success
with the Support and Tools
You Need to Shine
Purchase for $1897
HERE'S WHAT'S INCLUDED:
Master Resume: We will revise your current resume so that it gets past Applicant Tracking Systems (ATS), is approved by the recruiter or screener, and piques the interest of the hiring manager. Our resume re-work includes the correct formatting, organizing, and highlighting of your skills and experience. Your improved resume is accompanied by job summaries that contain all the tasks, duties, technical skills and more that are associated with the positions you have held. These summaries are crucial tools in developing your resume, as they contain the terminology necessary to get your resume past the screening of the ATS.
Job-specific Resume: Once a finalized copy has been created and returned for your approval, a tailored resume is then possible. You will find the perfect job posting for you, clone your master resume and delete content you feel isn't a fit. From there, our staff will finish condensing, editing, formatting and perfecting the content of your tailored resume. They will also include any feedback, suggestions, or ideas to help customize it toward your desired position.
Custom Cover Letter: After completing a custom cover letter based on the resume module, we will perform an in-depth copy edit to ensure that it is cohesive, grammatically correct, and includes all information a potential employer will look for.
Thank You Letter Template: We will provide you will a Thank You Letter template to use after interviewing.

LinkedIn Profile Update: With a finalized master resume, our staff will repurpose its content and polish it within your LinkedIn profile. We will fill out all areas of your experience, education and skills, as well as complete your summary, update your background photo, thus providing you with a new, sharper web presence. With our profile update, you really will stand out from the crowd!
'How to Find Your Dream Career' e-Course Lifetime Access: With this package, you will receive lifetime access to our entire "How to Find Your Dream Career" e-course, which has helped hundreds of professionals win the job search game and find the position of their dreams. This web series includes 5 hours of invaluable information, from being a stand out applicant, to a stellar networker, a fantastic resume builder, or a LinkedIn guru who knows how to capitalize on the platform in all ways related to the job search. It includes 20 videos and numerous action sheets to help you build and develop an amazing professional prowess!
'How to Ace the Interview' e-Course Lifetime Access: This e-course provides a deep understanding of the process and will help you prepare for the most important step in the job-hunt journey: the interview. An hour of valuable insight includes how to prepare and what to bring, as well as what sort of questions to expect and how to answer them. You will learn how to identify what kinds of questions should never be asked of you, as well as strategies in crafting responses to often difficult questions. Other topics include appropriate ways to follow-up, what to consider before accepting a job offer, and how to negotiate salary. These lessons will empower you with information and strategies that will give you a competitive advantage during the interview.
Career Coaching: You will receive eight (8) 60-minute sessions of dedicated career coaching. During your time together, you and your personal Sound Advice career coach will discuss any questions you have related to your job search process, issues you are facing, professional goals, course content, and general career pathway building. You can also practice mock interview situations and receive feedback on your professional presence and performance.
Winslow Assessment: The Winslow Assessment is the highest quality and most accurate personality analysis available today.When answered honestly, the results will identify your strongest traits and where improvement can be made.The report can help determine what sort of position and career fits you best, as well as how to make the most of your unique personality. The results offer clarity into whether you should change careers, what sort of job you should search for, what type of person you partner best with and much more.In addition to the assessment, you will receive a detailed 45-page report and an hour review with a certified assessment counselor to help you understand the data.This is an invaluable tool on the journey to your dream career.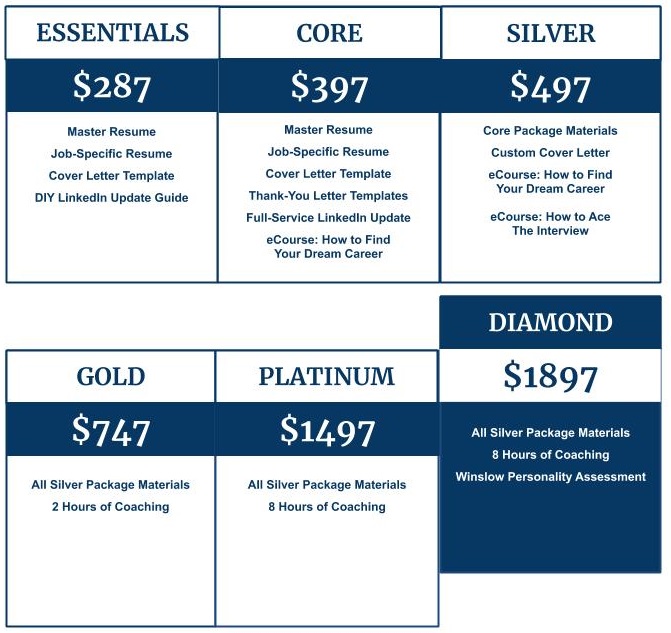 "During one of life's major transitions I discovered the desire to redeploy my skills from first career in technology project management. I was blessed with the opportunity to work with Jason Hill, Sound Advice. Jason reviewed my resume prior to a short consult at no fee. He understood my goals but also knew the areas that may create challenges then provided truly sound advice.
Jason recommended the right tools and support specific to my idea of a dream job. His online class How to Find Your Dream Career was a lightning bolt to my conventional wisdom about the job search and recruitment process. I found renewed confidence from obtaining common sense guidance, valuable insights and keen knowledge to engage but enjoy this journey.

The revision to my resume were exceptional providing with me with a master resume as a foundation for sharing my story and my value to potential employers. Sound Advice clearly understands the layers of obstacles presented by electronic application systems, gatekeepers and corporate structures and will develop your skill to navigate them.

Regardless of age or experience level I would recommend investing in career coaching by working with Jason Hill and Sound Advice. You will benefit both as person and professional."
- Anney J.
The Course Curriculum above previews 'How to Find Your Dream Career'.
Click through below to preview the lessons included in the 'How to Ace the Interview' e-course.
Courses Included with Purchase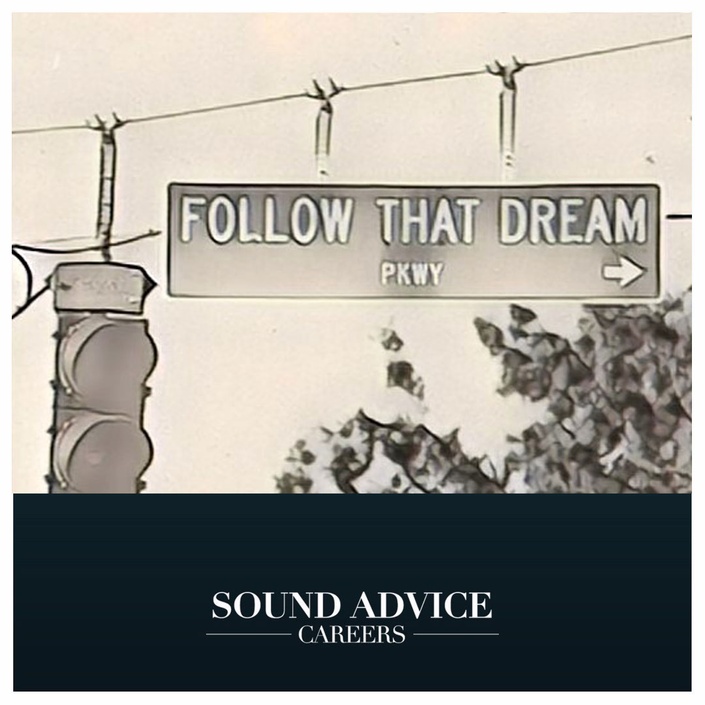 How to Find Your Dream Career
Everything You Need to Know
to Get a Job Worth Bragging About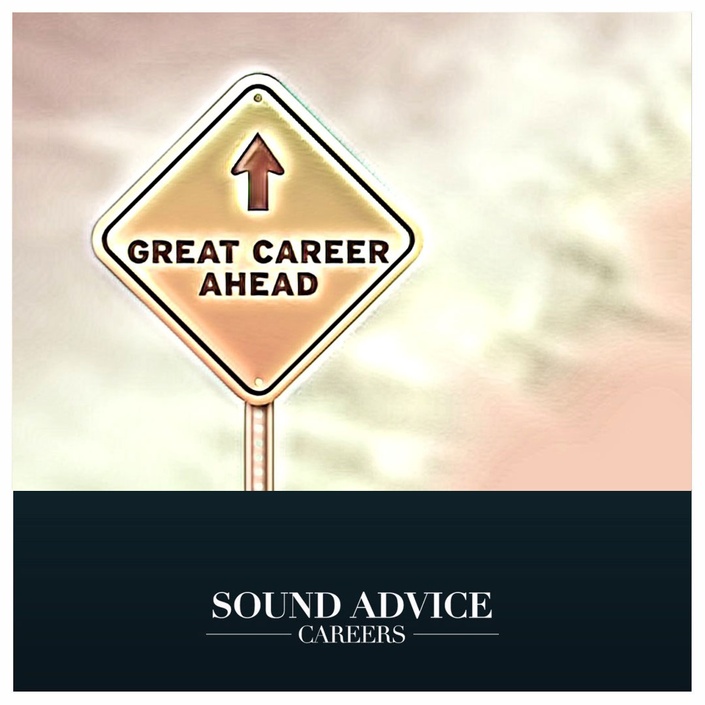 How to Ace the Interview
Everything You Need to Know
to Successfully Navigate
the Interview Process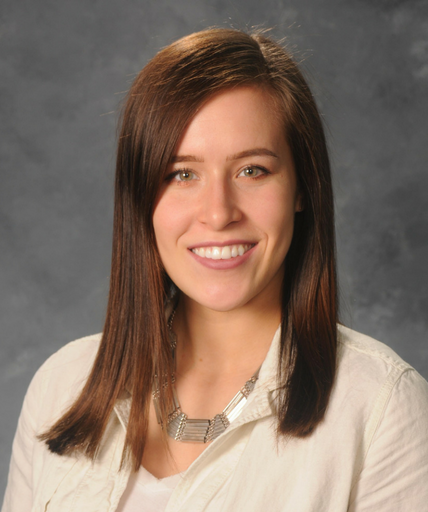 Original Price: $324

"Jason's e-course offers practical advice that helps you maintain focus and be deliberate on finding yourself, fulfillment, and the career you're looking for. Not only did this course help narrow down what you prioritize on important variables related to career fulfillment, but additionally shows you how to frame your mindset in approaching job searching.

In addition to the course, I elected to have Jason provide some additional help via email and phone. One notable thing out of many, Jason reached out over phone call the day of finding out I had an interview to offer more advice on how to prepare for the interview and what to do afterward. Overall, I have had a very positive experience with Jason and would HIGHLY recommend his e-course to anyone else that is having difficulty through their career journey."
- Quan L.
Frequently Asked Questions
What exactly is a Master Resume?
It is a complete listing of everything you have ever done at every professional position you have held; it also includes the entire span of your education, volunteer, and other relevant experiences from earliest to most recent and is built upon your personal data dump. A Master Resume is a document that tailored resumes are created from and is considerably longer than your average resume.
How is a Master Resume different from a tailored resume?
Your Master Resume is your career document and a tailored resume is your job document. A Master Resume is a summary of everything you have ever done as a professional and the other is a specific listing of your most relevant tasks, accomplishments, education, and experience based on a specific job posting.
How does tailoring a resume work?
After a Master Resume is built, a tailored resume is created by condensing, cutting, and keyword matching a job posting. You are removing information that a job posting doesn't call for or reference. A tailored resume will typically be 1 to 2 pages.
When will I receive my Master Resume and job specific resume?
The creation of your Master Resume takes 1-3 business days. You and your Resume Writer will then spend up to 7 days and 2 rounds of revisions to complete your Master Resume to your satisfaction.
Why is my LinkedIn profile so important?
Recruiters are spending upwards of 70% of their time seeking qualified candidates via the LinkedIn platform. If your LinkedIn profile isn't up-to-date and sharp in appearance, it is going to be passed over, or potentially never found at all. A strong web presence is crucial to succeeding in today's job-search game.
How long do I have access to the course?
How does lifetime access sound? After enrolling, you have unlimited access to this course for as long as you like - across any and all devices you own.
Do you have one-on-one coaching?
Yes! Our team of career coaching consultants are readily available for you when you need them. Send us an email at
[email protected]
to schedule your coaching session today!

"I worked with Nicole and the Sound Advice team on my master resume and LinkedIn profile. Nicole was really helpful with her feedback, suggestions, and response-rate to my questions. She made me feel like I could reach out at any time and that she would be there to help me with my questions. I appreciate the concept of a master resume as I can now build my own resumes, which saves me a lot of time in the long run. Nicole also helped update my LinkedIn profile and it gives a much better impression of who I am as a professional and candidate. She also gave me feedback on a tailored resume, which was appreciated. Nicole is really positive and enthusiastic in her conversations with me and I really enjoyed working with her through this process!"
- Juan L.

"I recently signed up for Jason's course on how to find a new job. After watching some of the videos I took some advice from the course... I saw that a regional manager looked at my LinkedIn profile so I messaged him and told him I applied for a couple of positions. I used the strategies that Jason outlined and told him his company looks like a great place to work and I am looking forward to hearing back from someone. He got back to me right away and I have a meeting scheduled with him in the morning!!! Thanks Jason for ALL YOUR HELP - your course works!"
- Marques B.