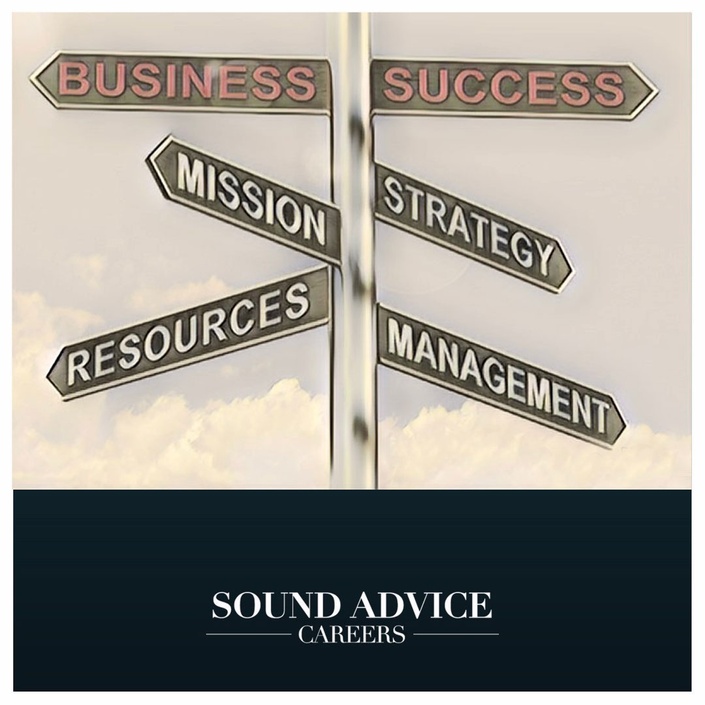 1 on 1 Career Coaching
Our Career Counseling Experts
Will Help Guide You Through
Job Searches, Interviews and More!
Get Started Today!
Hand-picked with thoughtful care by our founder, Jason M. Hill, our Career Coaches will help prepare you for your next career. Our coaches can help you with the following:
I. Prepare for the interview. Phone, video, panel, group interview - we have you covered.
II. Help you clearly define and articulate your USP (unique selling proposition).
III. Strategy. We are here as a sounding board to help talk and think things through.
MEET OUR COACHES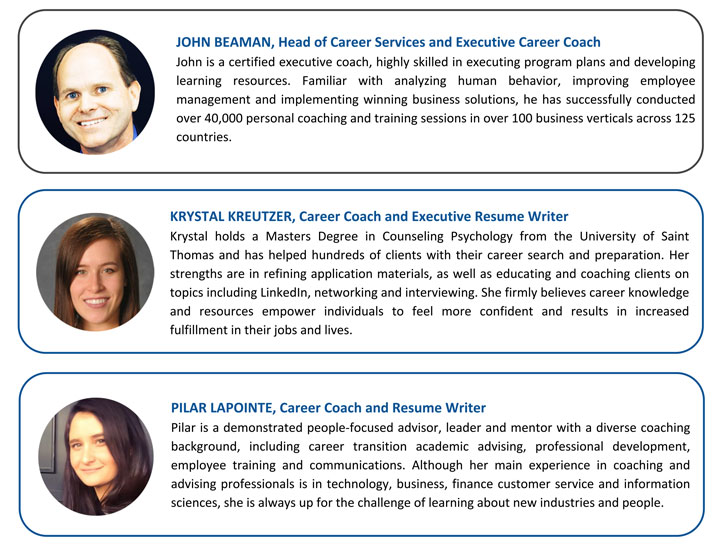 During your time together, you and your personal Sound Advice career coach will discuss any questions you have related to your job search process, issues you are facing, professional goals, course content, and general career pathway building. You can also practice mock interview situations and receive feedback on your professional presence and performance.
PRICING
Our coaching services are meant to provide you with incredible value. You can purchase coaching services as part of our resume writing packages at a discounted rates in either our Gold Package (includes 2 hours of coaching) or Platinum Package (includes 8 hours of coaching). Or if you just want coaching without resume or LinkedIn profile help, the following is a breakdown of our pricing per hour:

"Jason's recommendations regarding my career management (being bold and brace), resume refresh (highlight accomplishments and experience, and quantify results), and my job search approach (network, reach out directly to hiring managers, and step out of my comfort zone), have boosted my confidence and willingness to shake up things. As a result, my job search has changed into an honest, introspective exercise about my talent, worth and abilities. And with Jason's help, I've improved my interviewing capabilities, which is a necessary skills for an HR professional.

If anyone is seeking an inspirational, highly energetic and knowledgeable career coach/counselor/champion, Jason is your man. Reach out to him for his advice, and take time to invest in his courses which will lead you to career nirvana. I continue to use the courses as my guideposts, and call Jason when I need a shot of positive mojo during my journey."
- Amy B.
Frequently Asked Questions
When can I get started?
As soon as we receive a notification of your purchase, we will assign you to your designated Sound Advice Careers Career Coach. From there, you will work with your coach to decide which days/times work best for the both of you.
Can I work with a career coach remotely?
Absolutely! Our career coaches are fully capable of working with you however works best with for you and your needs. In person, on the phone, or via video conferencing - we have you covered.
What can I do with career coaching?
Proper career coaching can help all areas of your carer. We can help you prepare for interviews, utilize interview role-playing techniques, help define your Unique Selling Proposition (USP), determine what the next chapter of your career should look like, discuss how to present past career events (getting fired, gaps in employment, etc.), and talk through a variety of other career-related matters that are specific to you and your needs.
How much does career coaching cost?
Our standard career coaching starts at $175/hour and decreases in price per hour depending on the number of hours you purchase. If you purchase 2 hours of coaching or more, you will receive an hourly discount.
How long does a coaching session last?
Each coaching session is designed to be one hour long. If you would like more time, please email
[email protected]

"Regardless of age or experience level I would recommend investing in career coaching by working with Jason Hill and Sound Advice. You will benefit both as person and professional." - Anney J.