Career management requires planning, establishing goals, and professional expertise.
Through resume writing, coaching, and e-learning, our team will guide, support and empower you to find and secure your dream job!
Here is a quick snapshot of our Resume Writing process. Scroll down for additional details.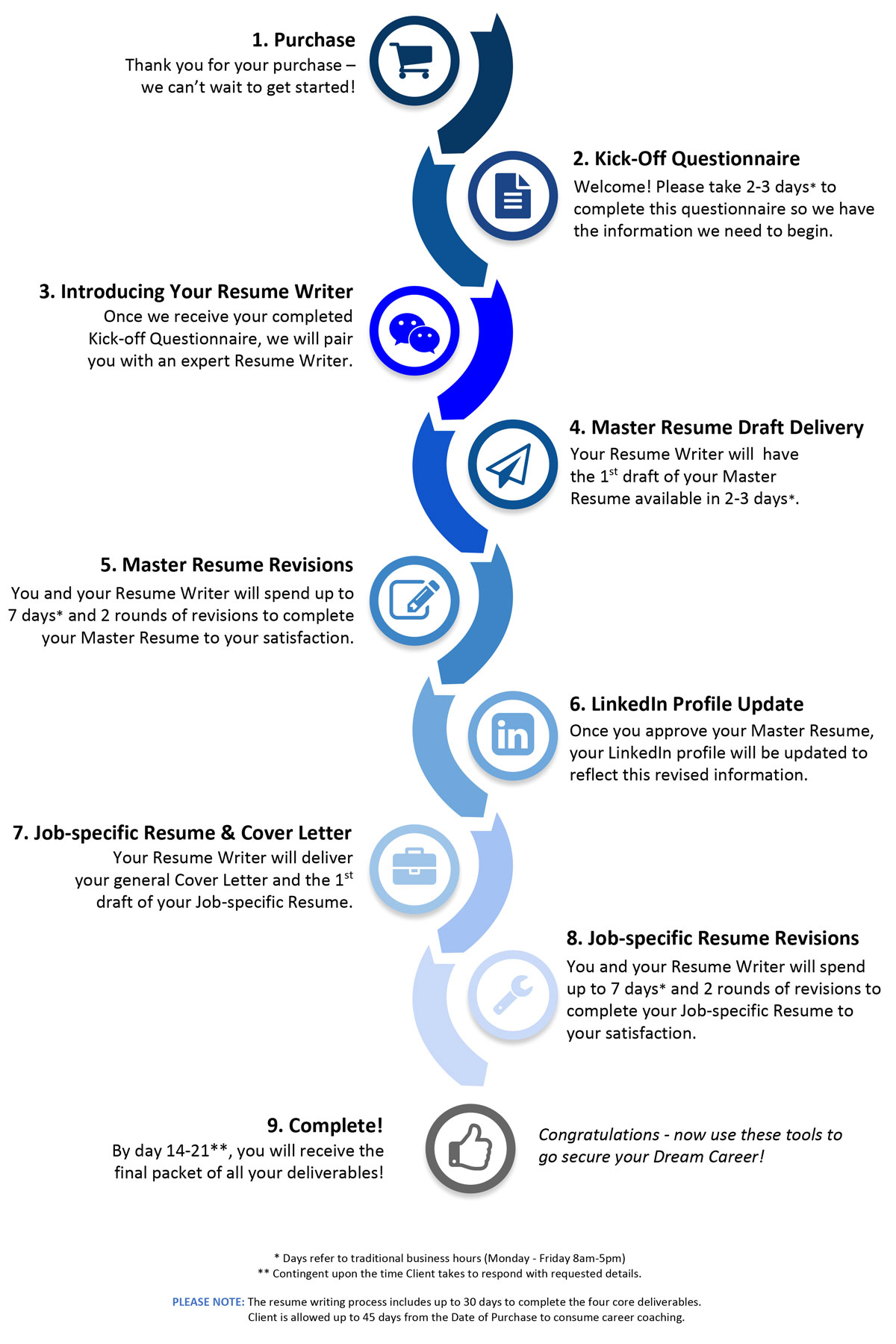 The following is a comprehensive outline of how we work with our clients and what you can expect from this process. Included in all packages are the following deliverables:

Part I: Master Resume

Part II: Update to your LinkedIn Profile
Part III: Job-Specific Resume & Cover Letter
Part IV: E-Learning
Part V: The Sound Advice Careers Exclusive Resource Package, consisting of 6 documents to assist you with TURBO BOOSTING your job search, this includes:
Master Resume Packet: a comprehensive guide to help you design and complete your Master Resume. We teach you the tips and tricks to help jog your memory and maintain your Master Resume.
Job Seeker Activity Tracking Log: an easy-to-use Microsoft Excel spreadsheet that helps you keep track of ALL the companies you have applied to throughout your career search. You can track the status of your applications, the recruiter's contact information, and more. We suggest you use this throughout your professional career.
Weighing My Job Options: an interactive Microsoft Excel spreadsheet that contains some cool functionality that will help you compare two job opportunities. In doing so, you can make a more logical and informed decision about which company you should say "yes" to and ultimately, choose to work with.
Checklist of Things to Remember: as we all all know, the job search process can get hectic. To that end, we've created an awesome, fool-proof checklist for you to use to stay on-track, focused, and land your dream job!
SMART Goals: SMART goals are something that we use heavily with our executive coaching clients. We find it critically important to define your specific goals during your job search. In doing so, it will ensure you have Specific, Measurable, Achievable, Relevant, and Timely (SMART) goals to help you find work that you are passionate about!
Vision Board Guidelines: are extremely helpful to both motivate and visualize your personal goals. Research has found that having clear motivators that you can see daily will help you reach your specific goal (in this case, find a new position) faster if they are tangible or intangible. We have also included an example of our Founder's Vision Board as a reference.
Please review the information below to learn more about how we can help you achieve your goals!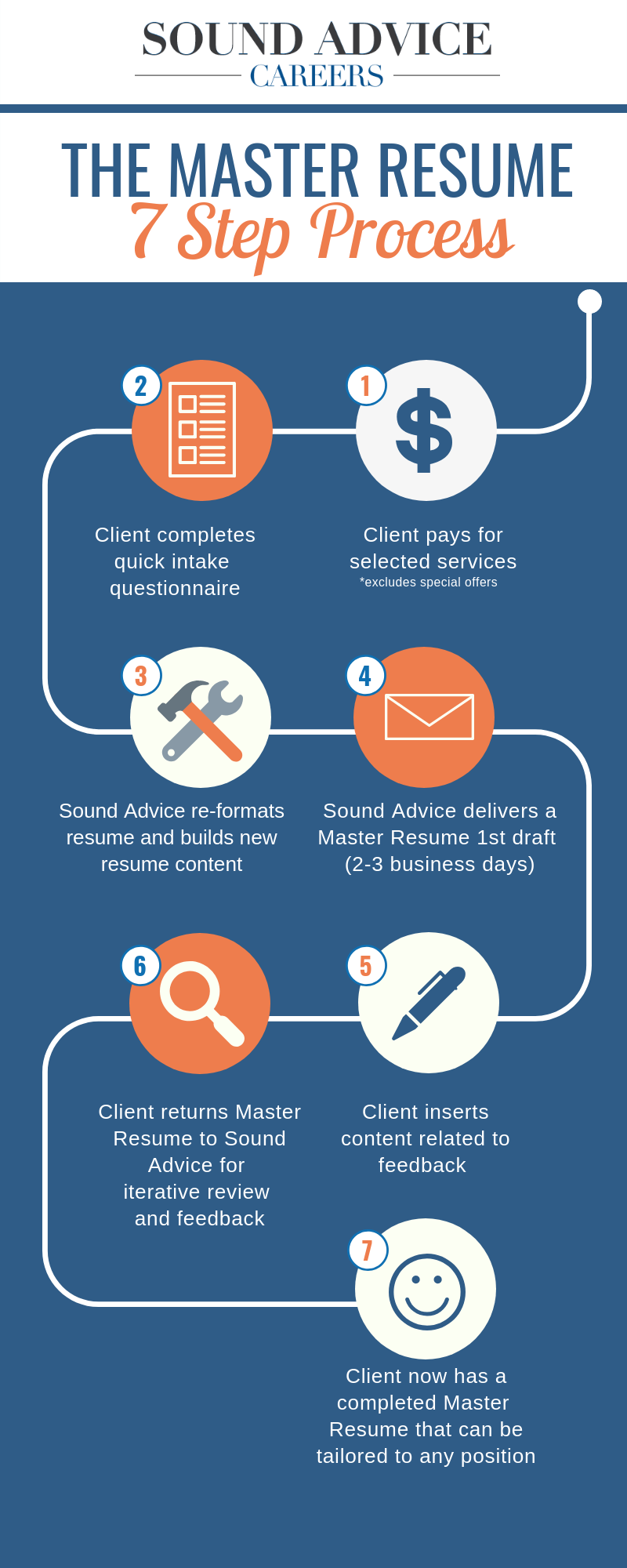 Part I: The Master Resume
We will rework your current resume so that it gets past Applicant Tracking Systems (ATS), be approved by the recruiter or screener, and piques the interest of the hiring manager. Our resume re-work includes the correct formatting, organizing, and highlighting of your skills and experience. Your newly formatted resume is accompanied by job summaries that contain all the tasks, duties, technical skills, and more that are associated with the positions you have held. These summaries are crucial tools in developing your resume as they contain the terminology necessary to get your resume past the screening of the ATS.