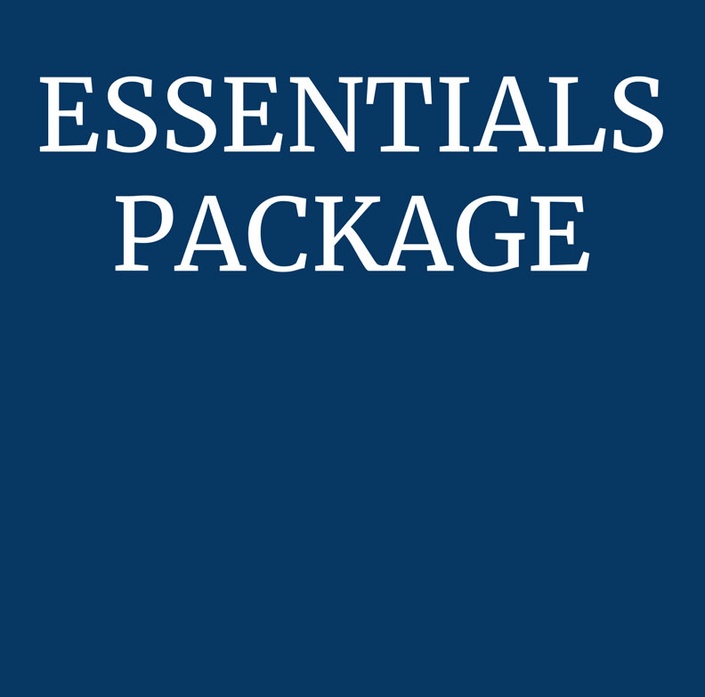 ESSENTIALS PACKAGE
Ensure Your Resume
Includes All the Fundamentals
and Reflects Your Unique Selling Proposition
HERE'S WHAT'S INCLUDED
Master Resume: We will revise your current resume so that it gets past Applicant Tracking Systems (ATS), is approved by the recruiter or screener, and piques the interest of the hiring manager. Our resume re-work includes the correct formatting, organizing, and highlighting of your skills and experience. Your improved resume is accompanied by job summaries that contain all the tasks, duties, technical skills and more that are associated with the positions you have held. These summaries are crucial tools in developing your resume, as they contain the terminology necessary to get your resume past the screening of the ATS.
Job-specific Resume: Once a finalized copy has been created and returned for your approval, a tailored resume is then possible. You will find the perfect job posting for you, clone your master resume and delete content you feel isn't a fit. From there, our staff will finish condensing, editing, formatting and perfecting the content of your tailored resume. They will also include any feedback, suggestions, or ideas to help customize it toward your desired position.
Cover Letter Template: We will provide you with a Cover Letter template you can use to craft your own for every position you apply for.

DIY LinkedIn Update Guide: We will provide you with a document containing step-by-step instructions on how to maximize your LinkedIn profile once your Master Resume is complete. These instructions will guide you in filling out all areas of your experience, education and skills, as well as completing your summary, adjusting your settings and a review of best practices.
e-Course Module: In addition to working with an expert resume writer, you will also receive access to our Resume and Cover Letter Customization module from our e-course, "How to Find Your Dream Career". This module will teach you how to build and use your Master resume, create tailored resumes, build customized cover letters, and really make your professional documents shine! It includes 5 videos and 7 action sheets to help you build and develop an amazing professional presence on paper!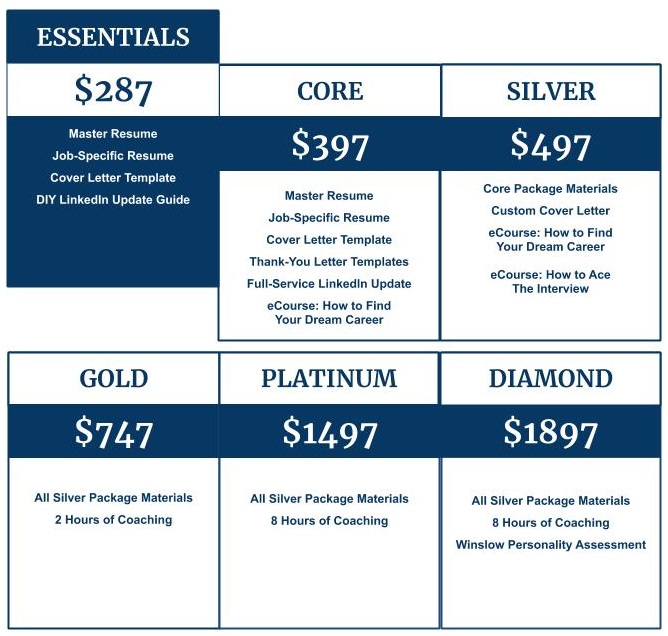 "During our conversation, I learned what a master resume was and how it would be a better fit for my ongoing job search needs versus a classic tailored/one off job specific resume. Jason explained to me that while the Master Resume would require more of an investment of time on my part, I knew Jason had my best interests at heart when he explained the process and assured me that working with both him and his colleague would really benefit me in the job search game. He was absolutely correct!

Jason is super knowledgeable with resumes and how to play the game of finding a job. He and I really connected and I knew I had made a good choice for my resume & LinkedIn needs. Thanks for the insight, Jason — your Master Resume process has both helped me now and set me up for success in the long-term!"
- Tony V.

"I spent months looking for a job in my field, only to get rejection after rejection. I finally decided it was necessary to get someone to help with my resume. After working with Jason, to get my resume in order, I began to get interview after interview. I landed my dream job just a couple months later and couldn't be happier. I would recommend anyone who needs help to work with Jason."
- Brandon F.
Frequently Asked Questions
What exactly is a Master Resume?
It is a complete listing of everything you have ever done at every professional position you have held; it also includes the entire span of your education, volunteer, and other relevant experiences from earliest to most recent and is built upon your personal data dump. A Master Resume is a document that tailored resumes are created from and is considerably longer than your average resume.
How is a Master Resume different from a tailored resume?
Your Master Resume is your career document and a tailored resume is your job document. A Master Resume is a summary of everything you have ever done as a professional and the other is a specific listing of your most relevant tasks, accomplishments, education, and experience based on a specific job posting.
How does tailoring a resume work?
After a Master Resume is built, a tailored resume is created by condensing, cutting, and keyword matching a job posting. You are removing information that a job posting doesn't call for or reference. A tailored resume will typically be 1 to 2 pages.
When will I receive my Master Resume and job specific resume?
The creation of your Master Resume takes 2-3 business days. You and your Resume Writer will then spend up to 7 days and 2 rounds of revisions to complete your Master Resume to your satisfaction.
How long do I have access to the course?
How does lifetime access sound? After enrolling, you have unlimited access to this course for as long as you like - across any and all devices you own.
Do you have one-on-one coaching?
Yes! Our team of career coaching consultants are readily available for you when you need them. Send us an email at
[email protected]
to schedule your coaching session today!

"Jason gave me a strong understanding of how industry hires and helped me polish my resume. With many years of experience, he definitely knows what he is doing!"
- Andre L.