Everything You Need to
Transition Your Career After COVID-19
Learn how our team and methodology
is different
, and what you can expect during every step when
working
with Sound Advice Careers.
Get Our Silver Package
(reg. $497) for ONLY $297
!
See more details below!
A Proven Approach to Job Search Success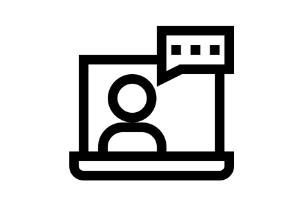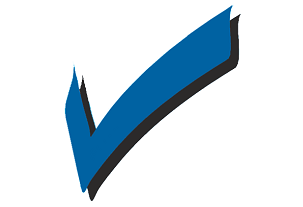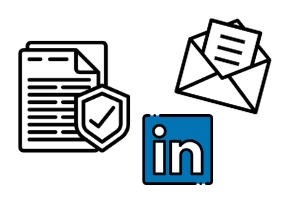 Tools Designed For Today's Market
"When we spoke back in October, I knew I wanted a new role but I put my job search on the back burner because I wasn't sure where to start. I've just started the process with your team, but I'm already feeling confident about the steps we're taking to land the work I want in the new year."
— Chris R., Technical Project Manager
Included In Our Silver Package
One-on-One, Expert Support
You'll work directly with your career consultant to refine your resume, cover letter, and LinkedIn profile. They'll talk you through the process and decision making involved in positioning your experience, skills, and expertise in alignment with your goals for the next chapter of your career. You'll work 1-on-1 with your resume writer, but you'll also reap the benefits of having a U.S.-based, boutique team of career experts behind you!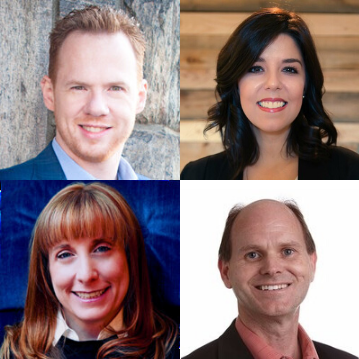 Master Resume
Your designated resume writer will do the heavy lifting for you through our proven process. Your Master Resume will be crafted according to best practices and using a framework that scores well with modern ATS (Applicant Tracking Systems). Think of it as a data repository that captures everything you've achieved in your career from inception to date. This is a living document — a tool that can be easily maintained, customized, and tailored for any number of job opportunities.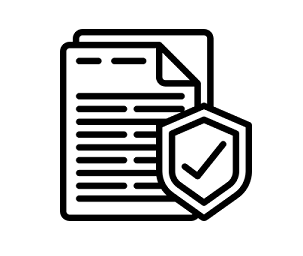 Job-Specific Resume & Cover Letter
Next, we'll performance tune your resume for a job listing of your choosing. Your resume writer will help you make all the judgement calls in terms of what to include, adjust, and omit from your resume based on your target, and will perform all work related to the refinement of your document.
We'll also scan your resume with our proprietary software to ensure it ranks well against your job listing. Your resume writer will also complete a custom cover letter to match your job-specific resume. You'll have everything you need to apply for a specific job opportunity. Last, we'll provide you with the insights you need to customize additional job-specific resumes all on your own (check out our course content below)!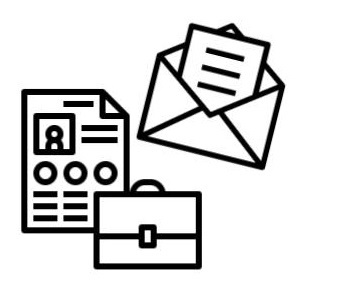 Full-Service LinkedIn Profile Update
We'll perform a full-service, section-by-section revamp of your LinkedIn profile. We find that recruiters spend 50% of their day performing keyword searches for potential candidates on LinkedIn, so it's essential that your profile can be identified in the right searches (those related to job opportunities you will love and enjoy). By populating your profile with content-rich, keyword-rich information aligned with your job targets, we'll ensure your profile ranks well and receives the attention you need throughout your job search.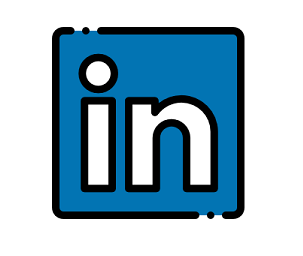 Get The Silver Package
(reg. $497) for $
297
Today!
Scroll Down to View Additional Support Included With This Offer at No Added Cost
We'll Identify Job Leads For You
To help you go further, faster in your job search, we'll identify 3 job opportunities aligned with your PE (Personal Equation). Using your exact preferences when it comes to location, company size and type, industry, and other important factors, our experts will create a list of job leads that you can use to jump start your job search efforts. This is provided at NO ADDED COST to you.
"I have and will continue to recommend Sound Advice's services to my network. I now have confidence that my dream job will come quickly. Their work required hardly any input or redirection at all. I was thoroughly WOWED with the end product. Words cannot express my gratitude nor my happiness surrounding the whole process."
— Sandra W., Sales Executive
Lifetime Access to Our Strategy Courses!
Ensure your success throughout the hiring process with the skill-building and strategy you need to be successful. Our courses are self-guided, and you'll have action guides and worksheets to help you master the concepts we teach. You'll have lifetime, 24/7 access to the content — including any enhancements we introduce in the future.
Course #1: How to Find Your Dream Career
Our first course is extremely comprehensive – it includes 5 modules, 20+ action guides, and 2 dozen videos (lessons are short, 2-15 mins in length). We teach two key objectives: How to find work you love and enjoy, and how to play the game of securing that next opportunity. Mastering these concepts and using them to build your strategy is where the rubber meets the road in your job search.
Module 1: Top Performer Secrets & Bad Behaviors to Avoid
Module 2: Navigating Gatekeepers
Module 3: Resume Customization & Tailoring
Module 4: Networking & Making Meaningful Connections
Module 5: Mastering LinkedIn & Your Web Presence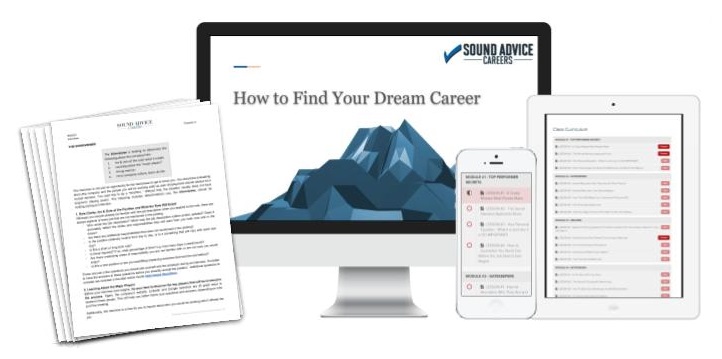 Course #2: How to Ace The Interview
Our second course is designed to make sure you connect the bat with the ball during the interview process. It's shorter, lasting just an hour and a half, but in that time you'll learn all the mistakes that job seekers make during the interview process, as well as interview logistics, Q&A preparation, and navigating job offers and compensation negotiations. Learn all the secrets of standout candidates so you can emulate their good behavior. 
Module 1: Course Overview
Module 2: Interview Basics
Module 3: Logistics
Module 4: Types of Interviews & Preparation
Module 5: Follow-up
Module 6: Job Offer
Module 7: Trying Again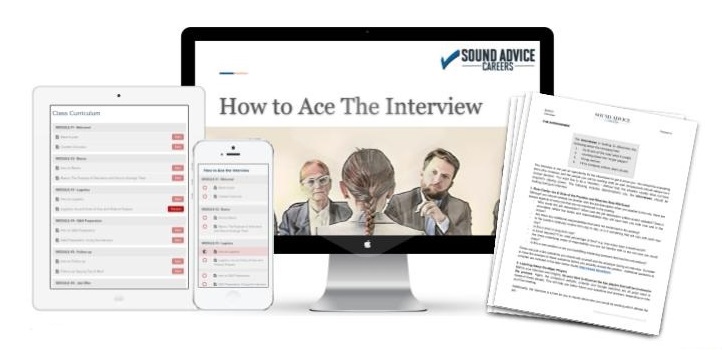 You'll Also Receive These Helpful Bonuses!
We've designed these bonuses to ensure that you make effective, meaningful progress at EACH phase of your job search. Get clear on what you want to have, do, and be. Set goals you can truly take action on. Hit all the right marks during your job search and track your activity effectively. Finally, when you land multiple offers, analyze them and make a decision with 100% confidence!
These bonus tools are included for FREE with this offer.
Get Our Silver Package for ONLY $
297
!
What are you waiting for? Save Your Time. Save Your Money. Act on This Offer NOW.
Join the thousands of other job seekers we've helped find work they love and enjoy. 150+ recommendations on LinkedIn can't be wrong — choosing Sound Advice Careers for support with your job search is a no-brainer. Let's get to work!