One-on-One, Expert Support
You'll work directly with your career consultant to refine your resume, cover letter, and LinkedIn profile. They'll talk you through the process and decision making involved in positioning your experience, skills, and expertise in alignment with your goals for the next chapter of your career. You'll work 1-on-1 with your resume writer, and you'll also reap the benefits of having a U.S.-based, boutique team of career experts behind you!
Master Resume
Your designated resume writer will do the heavy lifting for you through our proven process. Your Master Resume will be crafted according to best practices and using a framework that scores well with modern ATS (Applicant Tracking Systems). Think of it as a data repository that captures everything you've achieved in your career from inception to date. This is a living document — a tool that can be easily maintained, customized, and tailored for any number of job opportunities.
Job-Specific Resume & Cover Letter
Next, we'll performance tune your resume for a job listing of your choosing. Your resume writer will help you make all the judgment calls in terms of what to include, adjust, and omit from your resume based on your target, and will perform all work related to the refinement of your document.
We'll also scan your resume with our proprietary software to ensure it ranks well against your job listing. Your resume writer will also complete a custom cover letter to match your job-specific resume. You'll have everything you need to apply for a specific job opportunity. Last, we'll provide you with the insights you need to customize additional job-specific resumes all on your own (check out our course content below)!
Full-Service LinkedIn Profile Update
We'll perform a full-service, section-by-section revamp of your LinkedIn profile. We find that recruiters spend 50% of their day performing keyword searches for potential candidates on LinkedIn, so it's essential that your profile can be identified in the right searches (those related to job opportunities you will love and enjoy). By populating your profile with content-rich, keyword-rich information aligned with your job targets, we'll ensure your profile ranks well and receives the attention you need throughout your job search.
"I have and will continue to recommend Sound Advice's services to my network. I now have confidence that my dream job will come quickly. I was thoroughly WOWED with the end product. Words cannot express my gratitude nor my happiness surrounding the whole process."
— Sandra W., Sales Executive
We've Helped Professionals From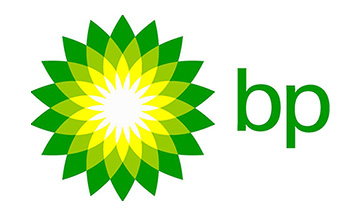 Lifetime Access to Our Strategy Courses!
Ensure your success throughout the hiring process with the skill-building and strategy you need to be successful. Our courses are self-guided, and you'll have action guides and worksheets to help you master the concepts we teach. You'll have lifetime, 24/7 access to the content — including any enhancements we introduce in the future.
Course #1: How to Find Your Dream Career
Our first course is extremely comprehensive – it includes 5 modules, 20+ action guides, and 2 dozen videos (lessons are short, 2-15 mins in length). We teach two key objectives: How to find work you love and enjoy, and how to play the game of securing that next opportunity. Mastering these concepts and using them to build your strategy is where the rubber meets the road in your job search.
Gatekeepers
Types of recruiters, how to work with/get noticed by them

How different sizes/types of companies recruit, select, and work with top talent

Scripts and templates for job-search success
Networking
Who you know

, how to ask for a favor,  and making meaningful connections

How to stand out, be remembered

, and name drop effectively

Connecting with decision makers

and successfully using LinkedIn

Conversation starters and weekly job-search checklists
Web Presence
Optimizing your LinkedIn profile

Why and how to use LinkedIn as a Job Board

Social Media and the Internet

The Dream Career Fundamentals Assessment
Course #2: How to Ace The Interview
Our second course is designed to make sure you connect the bat with the ball during the interview process. It's shorter, lasting just an hour and a half, but in that time you'll learn all the mistakes that job seekers make during the interview process, as well as interview logistics, Q&A preparation, and navigating job offers and compensation negotiations. Learn all the secrets of standout candidates so you can emulate their good behavior. 
How to Get The Most From This Course
Meet Your Instructor
Content Overview
Interview Essentials
Purpose of Interviews
Arranging an Interview
Q&A Preparation
Q&A Preparation
Acing the Interview
Types of Interviews
Types of Questions
Interview Questions and Answer Examples
Addressing Discrepancies
Interviewee Questions
 Recognizing Inappropriate Questions
Follow-up
Staying Top of Mind
Phone Calls
References
Thank You Notes
 Job Offer
Knowing When to Accept
Salary Negotiation
Making a Decision
Weighing Your Job Options
When It's a Swing and a Miss
"The wisdom you are sharing is very insightful. My plan is to go through the material again with the action sheets printed out and do my homework. This is a trying time for me and a lot of other people. I know the money I have spent with you and the materials you have provided are going to give a leg up once life resumes to some sort of normalcy." — Julian S.
You'll Also Receive These Helpful Bonuses!
We've designed these bonuses to ensure that you make effective, meaningful progress at EACH phase of your job search. Get clear on what you want to have, do, and be. Set goals you can truly take action on. Hit all the right marks during your job search and track your activity effectively. Finally, when you land multiple offers, analyze them and make a decision with 100% confidence! These bonus tools are included for FREE with this offer.
Bonus #1: SMART Goals Action Guide
Your goals don't need to be long or complicated – they need to be SMART!
Many people have worked with SMART goals (Specific, Measurable, Achievable, Relevant, Time-Bound) as it pertains to business or fitness, but never their careers -- that all changes with this guide! We will teach you how to create SMART goals as they relate to your professional goals and objectives, as well as your job search strategy as a whole.
Bonus #2: Vision Board Action Guide
Create a tangible representation of what you want to have, do, and be.
Stay focused on what matters to you. We'll help you complete one of the most powerful mental exercises you can do: a vision board! Establish what your vision is, what motivates you daily, and keep track of your most important hopes, dreams and aspirations. We'll show you how!
Bonus #3: Job Search Checklist & Activity Log
We've all been there: Somewhere between your second interview at one company and your fourth email to another, you realize you never confirmed times for that one call, you applied for the same position twice, and you forgot to submit that set of references on time. This Job Search Checklist is designed to help you to avoid "gotchas," blind spots, and easy-to-forget items during every step of your job search.
Bonus #4: Job Option Analyzer
Make a decision and feel 100% confident that you did the right thing!
When you follow the methodology we promote at Sound Advice, chances are that you will have more than one job offer on the table during your job search. Our Job Option Analyzer will allow you to compare two job offers and take the emotional component out of weighing your options. It's formulaic and easy to use, asking targeted questions to guide you toward the right decision for you, your family and your career.
Ready to Revamp Your Resume & Job Search Strategy?