Two 1-Hour Coaching Sessions
"Career coaching" means different things to different job seekers. You may prefer to use this time for interview preparation, or gaining clarity around your career goals, job search strategy, or negotiating your next salary. No matter where you need support, you'll have a trusted expert in your corner to help you move forward strategically, and with confidence.
You'll have a partner by your side to walk you through the process and decision-making involved in effectively transitioning your career.
Job-Specific Resume & Cover Letter
Your designated resume writer will do the heavy lifting for you through our proven process. Your Resume will be crafted according to best practices and using a framework that scores well with modern ATS (Applicant Tracking Systems).
We'll performance tune your resume for a job listing of your choosing. Your resume writer will help you make all the judgement calls in terms of what to include, adjust, and omit from your resume based on your target, and will perform all work related to the refinement of your document.
We'll also scan your resume with our proprietary software to ensure it ranks well against your job listing. Your resume writer will also complete a custom cover letter that you can use with this resume. You'll have everything you need to apply for a specific job opportunity.
Last, we'll provide you with the insights you need to customize additional job-specific resumes all on your own (check out our course content below)!
Full-Service LinkedIn Profile Update
We'll perform a full-service, section-by-section revamp of your LinkedIn profile. We find that recruiters spend 50% of their day performing keyword searches for potential candidates on LinkedIn, so it's essential that your profile can be identified in the right searches (those related to job opportunities you will love and enjoy). By populating your profile with content-rich, keyword-rich information aligned with your job targets, we'll ensure your profile ranks well and receives the attention you need throughout your job search.
"I got a lot more than what I paid for."
Wanting to shift from sales into project management, Scot needed more than a resume. Watch this video to learn how we helped him build the strategy, outlook, and confidence required to make a big career change.
We've Helped Professionals From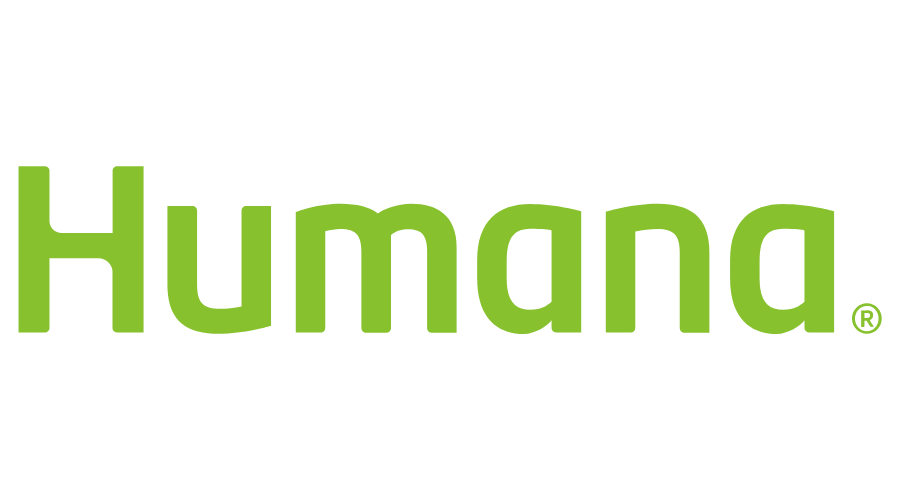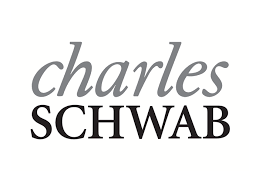 Lifetime Access to Our Strategy Courses!
Ensure your success throughout the hiring process with the skill-building and strategy you need to be successful. Our courses are self-guided, and you'll have action guides and worksheets to help you master the concepts we teach. You'll have lifetime, 24/7 access to the content — including any enhancements we introduce in the future.
Course #1: How to Find Your Dream Career
Our first course is extremely comprehensive – it includes 5 modules, 20+ action guides, and 2 dozen videos (lessons are short, 2-15 mins in length). We teach two key objectives: How to find work you love and enjoy, and how to play the game of securing that next opportunity. Mastering these concepts and using them to build your strategy is where the rubber meets the road in your job search.
If you've ever wondered how to identify a recruiter who won't waste your time, pay special attention to these lessons. You'll also learn what different employers look for and the secret to side-stepping gatekeepers and making meaningful connections with company insiders.
In business, as in life, It is often "who you know" that makes things happen. This module takes that old adage one step further, and focuses on how to make meaningful connections, stand out, and be remembered. It also includes conversation starters, and actionable steps on how to connect effectively on LinkedIn.
This includes:
Who you know

, how to ask for a favor,  and making meaningful connections

How to stand out, be remembered

, and name drop effectively

Connecting with decision makers

and successfully using LinkedIn

Conversation starters and weekly job-search checklists
Updating your profile content is just a small part of leveraging LinkedIn in your job search. Did you know the "Easy Apply" function can work to your disadvantage? We'll share more about that and how to ensure your web presence aligns with what you're working to achieve professionally.
This includes:
Optimizing your LinkedIn profile

Why and how to use LinkedIn as a Job Board

Social Media and the Internet

The Dream Career Fundamentals Assessment
Course #2: How to Ace The Interview
Our second course is designed to make sure you connect the bat with the ball during the interview process. It's shorter, lasting just an hour and a half, but in that time you'll learn all the mistakes that job seekers make during the interview process, as well as interview logistics, Q&A preparation, and navigating job offers and compensation negotiations. Learn all the secrets of standout candidates so you can emulate their good behavior. 
Our second course is designed to make sure you connect the bat with the ball during the interview process. It's shorter, lasting just an hour and a half, but in that time you'll learn all the mistakes that job seekers make during the interview process.
Dissecting the purpose of interviews for both the interviewer, and you, the interviewee, as well as how to arrange them.
This module includes valuable information about common questions asked during interviews. We will teach you helpful hints on how to answer questions (including those that should never be asked). We'll also give you questions you can ask the interviewer.
This module coves everything you need to know for post-interview follow-up including: how to write proper thank you notes, when and how to follow up with a phone call, your references and more.
This module covers how to make this important decision as it pertains to your job offer. It includes topics like salary negotiation and how to weigh multiple offers.
This lesson discusses how to move on when you are not extended a job offer after the interview.
Our methodology delivers results
Tyrone Hipwell
Sales Manager
I was amazed at how my career opportunities opened and the wide array of interest I received after following your advice and training. I received multiple offers - eventually accepting an internal promotion offer I thought I'd never receive. Your training, professional team, and process were instrumental.
John Haddenham
Maintenance Foreman
When I needed the right tools, strategy, and skills for my upcoming job search, Sound Advice was there to help. I'm very satisfied with the training they provided - it was well worth the investment.
Steve Kessler
Entreprenuer
I needed help preparing for an interview and Sound Advice Careers provided me an amazing service. They helped me with interview strategy and access to their online training The videos are amazing!~ If you need help with interviewing, I would definitely recommend Sound Advice Careers.
David Pilz
Real Estate Project Manager
I found Sound Advice's training to be extremely helpful and with many key takeaways; in particular, I'm very glad I learned the right approach to networking before I begin the holiday party circuit. I'm looking forward to putting everything into action during my search for a position in real estate development.
Liza Hubbell
Sound Advice's training is very helpful and easy to digest. It was an excellent, eye opening, confidence boosting experience and I'd recommend Sound Advice to any job seekers!
Scott Gitke
Account Executive
It has been a good 9 years, since I last seriously searched the job market and Sound Advice's training has made a monumental impact on me! The content opened my eyes and I now realize why I have struggled securing interviews over the last year.  
Alaine Garcia
Business Intelligence
It's been an amazing experience working with the Sound Advice team. This training is an AMAZING resource. I will look forward to completing additional coaching with my Executive coach, John Beaman, in the future! The Sound Advice team are easy to work with and are a wonderful resource no matter where you are in your career. It's not just career coaching, it's Sound Advice!
Chris Charles
VP Business Operations
My approach to job searching changed, plain and simple. I was equipped with amazing information from the course content, energized from my work with my coach, and impressed with the level of commitment the entire team put into supporting me. I partnered with a team who truly cared about helping me get where I'm trying to go.
Will Dehner
Strategic Marketing Director
As someone changing careers, I was interested in working with SAC to "refresh" my knowledge of best practices for job searches, applications, and networking opportunities. The entire staff from Day 1 was professional, timely, and provided a great amount of resources to accomplish my transition. I strongly endorse their services and am grateful I made the investment for my career. Well Done SAC!
Zach Wernimomt
Design Engineer
As a veteran who has made the transition into school and now the civilian workforce, I know for a fact how difficult it can be to even get on the same page as a recruiter when it comes to experience. I have gone from not qualified to qualified for jobs I never dreamed of. They helped me out and it was more than worth the investment.
Rick Storm
Product Development Engineer
Your team's support bolstered my confidence and ultimately contributed to getting me on the career path I'm on now. I feel as though my sense of purpose has been restored. I have Sound Advice to thank for helping me see things in a clearer light and the means of pursuing career aspirations without hesitation.
Rachel Heilbronner
Nonprofit Manager
I really needed a mid-career boost of confidence. This training gave me the tools to move forward with a job search in ways that are both intentional and smart! I recommend Sound Advice Careers to anyone who wants to work with genuine, smart people in order to advance themselves and their careers.
Stacy Hux
Project Manager
The courses Sound Advice Careers offers helped boost my self-confidence, allowing me to market myself effectively. My new edge allowed me to attend a networking social and make meaningful connections with several decision makers, leading to a job offer that I was excited to accept!
Sean Y.
Senior Direct Sales Manager
My experience with Jason and Sound Advise has been positive. They provided me with valuable information and tips from the courses that enhanced my understanding of the recruiting process, especially on proactively creating multiple contact points to the prospective companies.
Monica Faiella
Latin Teacher
This methodology was very helpful. The Winslow is an excellent tool for helping people learn more about themselves, and the worksheets, especially the Personal Equation, brought a lot of clarity to my priorities in my job search.
Julio Rincon
Principal Investigator
I truly wish I started my job search with the training program How to Find Your Dream Career - I can see where I made mistakes, such as using a shotgun job search approach and a terrible LinkedIn profile with a BAD photo (not sure why I picked that one back in the day). I've enjoyed this course and learned a LOT!!!
You'll Also Receive These Helpful Bonuses!
We've designed these bonuses to ensure that you make effective, meaningful progress at EACH phase of your job search. Get clear on what you want to have, do, and be. Set goals you can truly take action on. Hit all the right marks during your job search and track your activity effectively. Finally, when you land multiple offers, analyze them and make a decision with 100% confidence! These bonus tools are included for FREE with this offer.
Bonus #1: SMART Goals Action Guide
Your goals don't need to be long or complicated – they need to be SMART!
Many people have worked with SMART goals (Specific, Measurable, Achievable, Relevant, Time-Bound) as it pertains to business or fitness, but never their careers -- that all changes with this guide! We will teach you how to create smart goals as they relate to your professional goals and objectives, as well as your job search strategy as a whole.
Bonus #2: Vision Board Action Guide
Create a tangible representation of

what you want to have, do, and be.
Stay focused on what matters to you. We'll help you complete one of the most powerful mental exercises you can do: a vision board! Establish what your vision is, what motivates you daily, and keep track of your most important hopes, dreams and aspirations. We'll show you how!
Bonus #3: Job Search Checklist & Activity Log
A step-by-step checklist to tackle 

every phase of your search.
We've all been there: Somewhere between your second interview at one company and your fourth email to another, you realize you never confirmed times for that one call, you applied for the same position twice, and you forgot to submit that set of references on time. This Job Search Checklist is designed to help you to avoid "gotchas," blind spots, and easy-to-forget items during every step of your job search.
Bonus #4: Job Option Analyzer
Make a decision and feel 100%

confident that you did the right thing!
When you follow the methodology we promote at Sound Advice, chances are that you will have more than one job offer on the table during your job search. Our Job Option Analyzer will allow you to compare two job offers and take the emotional component out of weighing your options. It's formulaic and easy to use, asking targeted questions to guide you toward the right decision for you, your family and your career.